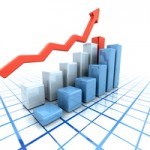 Having a well thought out budget can make it much easier for you to reach your financial goals. This is true regardless of your income level, current debt and savings, and ongoing financial obligations. Unless you have a plan on how much you're going to save and spend each month, it's difficult to ensure you're always making progress towards your goals.
Coming up with your budget is one thing. But making sure you stick with it is entirely another. After you prepare your budget, it's a good idea to come up with a system for tracking your actual spending and saving, in order to verify that you're following your budget.
Here is some banking advice on useful budget tracking tools anyone can use.
Quicken. Quicken is one most powerful and widely used pieces of software for tracking personal finances. Quicken can help you track and manage all of your monthly expenditures, as well as all of your financial accounts, including your bank and checking accounts, investment accounts, retirement accounts and credit cards. There are different versions of Quicken available, with some versions allowing you to track any home-based business or rental property interests you may have.
Mint.com. Mint.com, which is owned by the company that sells Quicken, is a free online service that has many of the same basic features as Quicken. Mint.com is a good option for individuals whose personal finances and budget aren't particularly complicated. If you happen to own a smartphone then you can download an app to enable you to enter expense information when you're out shopping.
GnuCash. GnuCash isn't nearly as well known as Quicken, but it's a good option for individuals who like having a powerful piece of software installed on their computers, but who don't want to spend any money on it. GnuCash has most of the features of Quicken, but it is available at no cost.
Microsoft Excel. Microsoft Excel (or whatever spreadsheet program you have available) might be the preferred method of budget tracking for individuals who don't want to have to learn a new program like Quicken, or who want to be able to format and analyze their budget data in many different ways. Google Docs has a free spreadsheet application for individuals who don't have spreadsheet software or want to be able to access their data from multiple computers.
A Notebook. Sometimes the best process is the easiest. If you're not comfortable using an online service such as Mint.com, you can always buy a spiral notebook and track all of your monthly financial activity with a pencil and paper. In addition, it's relatively easy to carry the notebook with you when you shop, so you can enter the relevant expense information as you make a purchase.
You might have to try a couple of these budget tracking tools before you find the one that works best for you. When you find that tracking tool, make sure you're diligent about using it so that you can stick with your budget.
Tags: Banking Advice, Budgeting, budgeting advice, budgeting tools