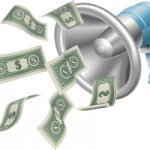 When new laws were passed in 2011 to reduce the fees that banks could charge for certain debit card transactions, the hope was that the changes would be passed along and result in lower fees to consumers. Instead, many large banks have instituted new account fees in order to recoup their lost income.
Keep in mind that your bank can change the terms of your checking account upon 30 days advance notice. So when you receive a letter from your bank, review it carefully to make sure that you won't be subject to any unexpected new fees going forward.
Here are some common new fees that banks have been instituting on their checking accounts.
Account Maintenance Fees. An increasing number of banks are doing away with the once ubiquitous "free checking" accounts. You might expect to now pay at several dollars a month or more in order to maintain your checking account. Most banks will still have a free account option, but those accounts will require you to maintain a particular account balance; often $2,500, $5,000 or more.
Low Balance Fees. For a number of different checking account products, free or otherwise, some banks are now instituting low balance fees, in which the bank will charge your account if your balance goes below a certain amount. Make sure to understand whether your bank's minimum balance requirement is defined by your average daily balance, or that your balance never goes below the limit, even for a single day.
Online Bill Payment Fees. Using an online bill pay feature of your checking account has in years past almost universally been free. Some banks have started to charge a fee for using their online bill pay service, or requiring minimum account balances or other banking activity in order to preserve the free status.
Debit Card Access Fees. While one bank's recent well-publicized attempt to institute fees for customers to access their accounts using debit cards was shot down by an overwhelming protest, it would be unwise to assume that those types of fees are gone forever, and that no bank will try to institute them again.
ATM Access Fees. We've become accustomed to sometimes having to pay fees to use the ATMs of other banks. In these situations, we are given a notice from the other bank as to how much its charge will be. But what about fees that our own bank is also charging? These fees generally will not be disclosed on the ATM screen, but will be levied in addition to the fees charged by the other bank. Make sure to review your account fee schedule to learn whether your bank is charging this extra fee.
Wire Transfers and Cashiers Checks. While most of us won't use these services very often, it's worth finding out whether your bank has increased its fees for wire transfers (both out of and into your account) and cashiers checks.
The personal banking landscape is changing. We can no longer assume that banks are in such competition for our business that they're willing to provide a broad range of services at no direct cost to us. Now is the time to become more educated about what your bank currently charges you, and whether any better alternatives exist.
Tags: Banking Advice, checking account, checking account fees, checking fees