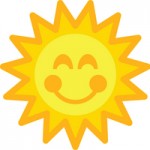 Summer is almost here and it is a great time for the entire family to have fun. If you are worried about budget constraints putting a damper on your summer fun, worry no more. There are many activities and places you can frequent as a family without breaking your banking account. Here is some advice and ideas for your summer fun.
If you have an active family, you can enjoy family bike rides or family hikes. You can visit the local park to ride bikes together on an approved bike path. Parks also provide a great atmosphere for picnicking. After biking together, set up a picnic in the park where you can engage in great conversation with your family as a whole. Hiking also provides for a picnic atmosphere. When you reach your destination on the hike, break out your picnic basket and eat as a family before heading back home.
It is always an interesting adventure to visit cities outside of your own neighborhood. For some good summer fun, do some research on the cities surrounding your town and find some sights that you would like to visit. Picking a city nearby would cut down on gas costs and would avoid an overnight stay. If you do choose to stay overnight, book your hotel room online with an online travel site. These companies offer good deals on overnight stays, sometimes even up to half off depending upon the season that you are traveling in.
Gardening is a great pastime for families to share in. Choose a few different fruits and vegetables to grow, keeping the time of year in mind. Gardening can be a tedious task, but if the whole family invests the time and energy, it can be a great bonding experience. Share in the tasks and do not be afraid to get dirty together – it's all part of the experience.
If you live in an area where there are lots of farms, why not visit one or two and pick your own fruits? Many farms offer the option to pick your own berries or apples. Picking your own fruits is a good way to enjoy quality family time together. Later you can enjoy a nice fruit salad as a dessert with your freshly picked fruit.
One last idea for some frugal summer fun is to go to a beach together. No beach near your house? No problem – many states have man-made beaches at local parks. Find a close-by river or lake and bask in the sun together. Make a day of it by bringing a picnic lunch, but eat lunch in designated areas – not on the sand.
Family fun in the summertime does not have to be expensive. There are many options that one can exercise to remain within a budget, even a tight one. Do some research and find a local park or hiking trail and enjoy a picnic. Visits to nearby cities can yield some fun activities, but local visits to farms and beaches can be just as good. Whatever activity you decide to do, remember to enjoy each other as that is the reason for your outing.
Tags: Banking Advice, budgeting advice, saving advice, saving money