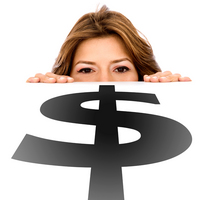 Performing a regular financial audit on yourself and your household from time to time can be quite valuable. Without knowing your current financial situation, or how much progress you're making toward your long term goals, there's no way to know if you need to refine your financial strategies.
One key element of your personal financial audit is to evaluate your current savings practices. Unless you have money saved, and have developed good habits for continuing to do so, it will be difficult to maintain any significant measure of financial stability.
While it can be challenging to adjust to a new savings habit, it's worth developing the habit. By jump starting your savings in the new year you'll improve your financial security for years to come.
Here is some banking advice for jump starting your savings in 2014.
Identify Your Goals. Saving as an abstract concept can be difficult to stick with. Simply knowing that building up a nest egg and having an emergency savings account will benefit you in the future might not be enough to get you to cut back on spending to build your savings. Instead, identify concrete goals that can provide you with real incentives. For example, you can pick a year that you plan to retire, and a place that you plan to retire to, then figure out how much you need to save each year between now and then in order to reach those goals. And if you don't yet have an emergency fund, pick a dollar goal to build up to over the course of the next six months or a year, then figure out the best way to get there.
Open a New Account. Sometimes the best way to save for a single identifiable goal (such as a down payment on a new home, or being able to buy your next car without having to take out a loan) is to have a dedicated savings account for that goal. When all of your savings activity is done within a single account it's difficult to track how much you've saved for each goal, and there's a temptation to use your savings for other things. By having a separate account that's intended to help you meet a particular goal, it will be easier to stay on track.
Change Your Bank. Unfortunately, inertia can be difficult to overcome when it comes to our savings accounts. Once we open an account with a particular bank it can take a lot for us to go through the effort of taking our business elsewhere. But if a different bank or credit union would pay you a higher interest rate on your savings, or charge you lower fees or related banking services, then it may be worth making a switch. You should seriously consider opening a new online savings account as interest rates are much higher than the anemic rates offered by traditional banks.
Automate Your Savings. The best way to save is to automate the process so that you don't actually have to do anything to make a deposit. Sign up for direct deposit with your employer if you haven't done so already. You should also automate your saving by paying yourself first and setting up automatic transfers from your checking account (or whatever type of account you use for the majority of your personal financial activity) into your savings accounts.
Finally, you may want to set up a plan to help you meet your savings goals. Simply get a pen and paper and write down ideas for how you can increase your saving. You can always change or refine this plan later, but it's almost always better to have an imperfect savings plan than no plan at all.
Tags: Banking Advice, pay yourself first, saving money