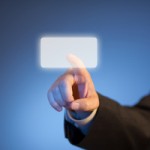 Interest rates have been low for several years now, and while that might be good for people with good credit ratings who are looking for a new mortgage, it has proven costly for savers. Bank CDs and savings accounts currently offer interest rates that would have been considered shockingly low just a decade ago. In this low yield environment, savers are looking at other account features in deciding where to open a new account.
For something that seems to be almost a generic service, there is a surprising amount of variety in the terms and conditions that apply from one savings account to the next. Here are some tips for choosing a savings account when yields are so low.
Avoid Fees. Not surprisingly, the first thing to consider is the fees that apply to a potential savings account. Look for the lowest cost options, of course, but also take your analysis one step deeper and look to overall levels of costs and fees.
For example, will paying a small fee on a savings account save you a greater amount in fees on other accounts at the same institution? For example, a local bank might reduce fees or offer a preferential interest rate on an auto loan when you also maintain a savings account there as well. This fee or interest savings might greatly outweigh any small fees you might have to pay for the savings account itself.
Furthermore, don't underestimate the importance of saving even just a few dollars every month when trying to choose between two account options. Most people tend to keep a savings account open for many years, or even decades, so small differences in monthly or one-time fees can really add up.
Remember to Consider Convenience. Of course, not all free or low fee savings accounts are going to be identical. It's important to consider not just the direct and indirect fees that might apply to the account, but other conveniences as well. For example, an account that allows you to deposit your checks through a smartphone app can save you time and money over having to actually visit your bank. Being able to save yourself time and the cost of travel is effectively the same thing as a low fee structure.
Perhaps the most important convenience to look for is a savings account that allows you to make automatic deposits or transfers into the account free and for no cost. Automating your savings is (or should be) a foundation of long-term financial success, so whatever account you choose needs to support this.
Look Online. Don't limit your research to banks and credit unions in your local area. Online banking has matured greatly over the past decade, and you may find that your best overall option is an online institution that doesn't have any physical locations. Again, be sure to weigh the value of not just higher interest rates, but convenience and any fees that may apply to such an account.
Finally, it's important to mention that in all cases, whether an online or a local bank or credit union, you should only be looking at institutions that provide Federal deposit insurance on your account.
Tags: Banking Advice, saving money, savings account