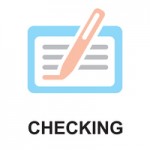 Everyone wants to get something for free. The banking industry seems to be making it even harder to get free checking these days. The federal government has imposed stronger regulations. The response has been to pass the costs on to the loyal customers.
The banking industry has also been hit with higher fees by the federal government and they passed those expenses on to the customers. Getting free checking may require adjusting accounts, changing banks, or simply just asking the right person.
It may be harder to find them, but free checking accounts are still available. The wide range of benefits may not exist, but at least you will not get stuck paying a bank fee every month. Here is some advice on how to get free checking.
Consider moving to a bank that is fully online. The convenience of a physical location for a bank may not be that important, and banks without that overhead can often offer better rates or benefits than more traditional businesses. Review online banking options to see if you can find one that fits your needs. The internet has opened up a much larger banking base than existed in years past. Also many online only banks also offer free ATM usage and ATM surcharge rebates.
Go paperless. Banks are looking for ways to cut their expenses. Choosing to get statements online will help them make this happen. As an incentive to make the move, some banks will waive the account fees making a checking account with paperless statements a free checking account.
Build up your balance. Many banks are moving to minimum balance accounts for free. By putting money into one of these types of accounts (instead of a traditional savings account) you may end up saving more than you would have gotten in interest.
Review all the different account options. Most banks offer a wide range of checking and savings products. Each one will come with different benefits that could end up costing more than they are worth. Know exactly what you need and use with you current account and then shop around for an account that only offers you those particular benefits.
Be proud of your age. People have been known to complain about getting older, but it has its perks. Once you past a certain age (or before you reach a certain age), you may automatically be entitled to a free checking or savings account.
Ask for it. Although your bank may be doing away with free checking that does not mean they may not wave or reduce fees for long time customers. Consider asking for a waiver before moving your account to a new location.
The good news for consumers lies in the fact that free checking does still exist, it just may be much more difficult to uncover. A little time and effort invested in finding the right checking account can be the perfect solution to helping you get checking for free.
Tags: Banking Advice, free checking, Online Banking