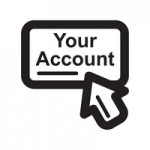 Recent controversies over new bank and debit card fees have many people wondering whether it's time to move their accounts to a new bank. Many consumers have also begun to consider the possibility of joining a local credit union to conduct their banking business.
Another option, and one which isn't getting quite the same amount of press coverage, is to use an Internet only bank. Internet only banks are different from your local banks in that most do not have any physical locations whatsoever. Deposits are handled either through electronic transfer, or by sending deposits in via the mail. Withdrawals happen electronically, through a checkbook or through ATMs.
Here's some information and advice on why you might consider an Internet bank account.
Lower Fees. The ability to conduct your banking business in person, with a teller at a local branch, comes at a cost. The bank must pay for its personnel and all the expenses of its physical location, and it needs to recoup those amounts from somewhere. Often this comes in the form of bank fees, such as account maintenance fees and per transaction fees. Some banks have even begun charging a fee each time you want to do business with a bank teller. Internet banks don't have such costs, so they can usually charge lower fees across their product offerings.
Higher Interest Rates. As noted above, because Internet banks don't maintain any physical locations, their overhead and cost structure is significantly less than traditional banks. This allows them to provide higher interest rates on many of their products. In fact, if you research the banks that provide the top interest rates on certificates of deposit, you'll likely note that a significant portion of them are Internet only banks.
Links to Other Financial Services. Many Internet banks are also affiliated with discount brokerage companies, and make it easy to link your Internet bank account with any investment or retirement accounts that you may have with those discount brokers. This makes it easier to conduct more of your financial life directly from your computer.
Wide Range of Services. Increasingly, Internet banks are expanding into areas that were previously the exclusive domain of local banks. Some nationwide Internet only banks now offer home mortgages and auto loans as part of their product service offerings. Furthermore, nearly every Internet bank has a free online bill pay feature, which makes it easy to conduct your routine financial transactions without having to write or mail paper checks. In addition, even though Internet only banks might not have their own dedicated networks of ATMs, most have affiliations with nationwide ATM networks or reimbursement programs so that you don't have to pay ATM fees just to access your money.
As the financial world continues to evolve, more individuals are becoming more comfortable with conducting more of their financial lives online. A strong trend in this direction is the rise of Internet only banks, and these banks are likely to become a popular choice with more savers each year.
Tags: Banking Advice, online bank, online checking, saving money