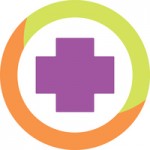 The Health Savings Account, or HSA, is a relatively new option for U.S. taxpayers. Signed into law in 2003 as part of the Medicare Prescription Drug, Improvement and Modernization Act, these accounts were intended to help compensate for the high deductibles and low reimbursements of some healthcare plans.
Health Savings Accounts allow workers to make tax-exempt deposits to be used toward medical expenses. The funds can pay for medical bills not covered by insurance, over the counter medications that are prescribed by a doctor, or even non-medical expenses if they are taken after retirement age.
Here is some advice and things to know about these accounts and what they can do for you.
In order to qualify for a health savings account, you must have coverage from a high deductible health plan. In general, this is a plan that has a higher than average annual deductible and an out-of-pocket maximum for each year. The IRS sets the qualifying limits for each tax year. In 2011 the contributions limits for individuals is $3,050, and families is $6,150.
Enrollees may not have Medicare or any other health coverage aside from the high deductible health plan. Exceptions are accident and disability coverage, dental plans, vision plans, and long-term care insurance.
You may be able to start a health savings account through your employer. Some offer automatic payroll deduction, and some will even match a portion of your contributions. You can take your HSA with you if you change employers or stop working.
For those who are self-employed or whose employer doesn't offer HSAs, they are available from many banks, insurance companies and IRS-approved trustees. Check with your current bank or insurance provider to see if they offer them.
You are allowed to claim a tax deduction for your contributions to your HSA, as well as those made by someone else, even if you do not itemize. Employer contributions may not be deducted because they are not included in your gross income.
Any interest earned on the funds in your account is also tax-free. Unused balances may be carried forward from year to year.
There is a limit to the contributions that may be made. This limit varies from year to year. If you exceed the limit, you will have to pay excise tax on the amount by which it was exceeded.
Funds from your HSA may be used to cover medical expenses for the treatment or prevention of a specific physical or mental defect or illness. Qualifying expenses include doctor visits, tests, surgery, hospitalization, prescriptions, diabetic testing supplies, wheel chairs, long term care expenses and more.
Not everyone qualifies for an HSA. But for those who do, they have some worthwhile tax advantages. If you're interested and would like to know if you qualify, talk to your employer, banker or insurance agent to learn more.
Tags: Banking Advice, health savings account, HSA