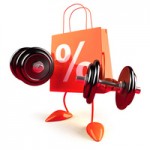 A bank Money Market Account, or "MMA" for short, is a special kind of savings account that allows you to get higher interest rate by reducing the liquidity of your cash. The account is a great way to increase the return on your capital while still having your savings protected by FDIC insurance.
In exchange for a higher interest rate, your account will be subject to a number of limitations that are not applicable to more traditional savings accounts. Some of these limitations may be significant to you, depending on your personal financial situation and savings needs.
The key is to make yourself well-informed about the pros and cons of MMAs, and decide whether the benefits outweigh the trade-offs.
Here's a more in-depth look along with some advice about bank money market accounts.
MMA Overview. A bank MMA basically gives your bank permission to invest your money for you in low-risk investment vehicles. These investments may include treasury bonds, certificate of deposits or other low risk investments. The management is completely passive. The bank generally makes investment decisions as a whole, rather than on a per-account basis. In other words, you don't really have any say in what is done with your money, except that a certain return is guaranteed and that your money is FDIC insured.
Interest Rate Benefits. Because the bank is investing the funds you deposit, you can generally expect to earn interest at a rate between 30% to 100% higher than a typical savings account. In other words, your interest rate can be as much as double.
Higher Balance Requirements. In general, MMAs require a much higher minimum balance than standard savings accounts. You're generally looking at at least $1,000 to $2,000 to open a money market account. You may be required to keep at least that much in the account to keep it open.
Withdrawal and Check-Writing Limitations. There's generally a limit to the number of withdrawals you can perform from your MMA each month. Usually the limit is around three to six withdrawals. There are also limits on how many checks you can write from the account. Generally you can't write more than three checks a month. In short, you're expected to put your money in the account and have the money be less active than a normal account.
FDIC Protection. The benefit of putting your money in an MMA rather than in a corporate MMA or even in a stock index or mutual fund is that the bank MMA is FDIC insured. This means that you can't actually lose money, because your principal is guaranteed. Should the bank declare bankruptcy or renege on their commitments, the FDIC will protect you for up to $250,000. It's basically a higher interest way to store your money than a savings account with zero risk on the interest, the only tradeoff being less immediate access to cash.
That's the long and short of bank money market accounts. If you're looking to get a higher return than your savings account and don't want to actively manage a portfolio or take on risk, then a bank MMA may be the perfect way to go.
Tags: Banking Advice, money market account, saving money, savings account