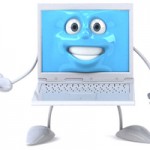 If you have a checking or savings account, chances are your bank has approached you with their online bill paying service. It's a popular service and most banks and credit unions now offer online bill paying. Before you sign up, investigate the fees. Many banks offer it for free, however some do charge a small fee.
Online bill paying offers a number of benefits. It can also be confusing if you're new to the service and features.
Here is some advice and information on the top five questions about online bill paying.
How Does Bill Pay Work? Online bill pay is a fast and easier way to pay your bills. You don't have to worry about mailing checks, buying stamps, or making plans well enough that the mail delivers your payments on time. When you use online bill pay you essentially schedule a payment to be deducted from your account. The payment is made available to your payee when you schedule it for delivery. Many banks offer both electronic bill pay and payment via check. The checking option is available for payees who aren't able to process electronic payments.
What Type of Bills Can I Pay? There are very few restrictions to what you can pay using online bill paying. You can pay credit card bills, utilities, mortgages and car payments. However, depending on your banking institution, you may not be able to use electronic bill pay to pay alimony, child support, taxes or court-directed payments.
When is The Money Deducted from My Account? Because you're able to schedule payments, you have control over when the money is deducted from your account. If your bank sends a check to your payee, the money is deducted when the check is drawn. If you send an electronic payment, the money is deducted from your account when the payment is sent.
Can I Schedule Payments in Advance? Yes, this is one of the primary advantages of using online bill pay. You have more control over your expenses. You can schedule payments many months in advance. It reduces stress. It eliminates the risk of late payments and helps you stay on budget. You can also set up monthly recurring payments.
Can I Pay My Bills From Any Account? You may have more than one account with your bank. For example, you may have both a checking and a savings account. Banks may allow you to pay your bills from any account you have with them. Make sure each account at your bank is set up for online bill payment before trying to make a payment. Within the same bank, some accounts may not permit online bill pay while others do.
Online bill payment is a great way to manage your finances. It helps you stay on budget, make payments on time every time and you can save time and money. Check with your bank to see if online banking is a service they provide.
Tags: Banking Advice, Online Banking, online bill pay