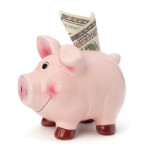 Choosing a bank account can be challenging. There are many types of accounts, and each account comes with benefits, and potential drawbacks. Some accounts require minimum balances and incentives for high balances. Others are more suited for day to day accounts that support bill pay and transfers.
The company you bank with may impact your decision as well. For example, you may prefer a local bank or credit union over a national bank. Before you start researching accounts and banks, decide what you want to accomplish. What is the bank account for and what are your goals for the account?
Once you have that information, you can then use the following tips to help you decide.
Consider the account fees and charges. It's important to consider the banking fees, charges and overdraft costs before choosing an account. Fees vary according to particular accounts and banks. Some banks charge high fees when the client goes above the agreed overdraft limits, for example.
Customers who regularly spend more than their account limits should consider accounts that give an overdraft to the agreed limit without charging fees, or that have reasonable interest rates. Additionally, you may face monthly fees if you don't maintain a minimum balance. Other fees might be charged for bill pay, transfers, and other transactions.
Interest rates and incentives. Depending on your goals for the account, you might prefer an account that pays interest on your balance. Other incentives might include a financial incentive to open an account, airline miles, and free account features such as mobile apps access
Consider your relationship with the bank. As mentioned, you might prefer to bank with an institution based on their brand, personality, and mission statement. For example, you might prefer a small town bank where everyone knows your name or an Internet bank where you are relatively anonymous.
Ease of access. How easy is it to access your money? For example, can you make a transfer into the account and access it within 24 hours? Are their lots of local, free, ATMs? Does the account you're considering support mobile banking?
If shopping online, consider a comparison chart. Compare interest rates, fees, and features and benefits. If you're looking at a local bank, why not head into the bank and talk to a representative? You can pick up a brochure with the various accounts available to you.
It's always a good idea to explore your options and to choose the bank that best suits your goals. As you're talking to representatives and taking steps to open an account, don't forget to ask about penalties for closing the account. Make sure you won't have to pay any fees if you ever need to close your account. Finally, read everything through carefully before you agree or sign anything. Make sure you understand the account terms clearly and have made the best choice for you and your banking needs.
Tags: Banking Advice, banking fees, Checking, savings account