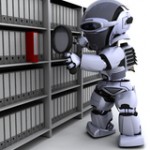 For many people, organizing personal finances poses the biggest challenge in managing their lives. Sometimes it feels like there's an overwhelming amount of documentation and other paperwork that needs to be managed, including budgets, accounts, receipts, and tax records. But putting a financial filing and organization system in place can help you reach your financial goals.
The good news is that organizing your finances isn't as difficult as you might think. It requires two things: a workable plan and actually taking steps to follow through on that plan. The easier your systems, the easier it is to follow through.
Here's information and advice on some key strategies to help you manage your own financial and organization system.
Identify Your Financial Records. The first step to organize your financial life is to make a list of all the financial information you should track. Include all pertinent accounts, policies, obligations, documents and records. For example, your list might include: insurance, checking accounts, savings accounts, investments, taxes and your home. Within each of these primary categories you'll likely have several sub-categories. For example, under insurance you may have life, health, automotive and homeowners.
Embrace the Three-Tier System. A three-tier system keeps important documents close at hand and lets put your less important documents into archives. For example, chances are you don't need to keep your tax returns from five years ago close at hand. This is something you can tuck away in a file box in storage. However, you do probably want to keep this year's bank records and receipts in your file cabinet. First tier items are files you need to access frequently. Second tier items are files that you may need to look at monthly or quarterly. Third tier items may only need a glance annually (or less often) and don't need to be stored in your home office.
Remember Security. There are many levels to keeping your financial information secure. Information that you cannot afford to lose, keep in a fire safe. Use a shredder to get rid of any documents or financial information you don't keep. Finally, any information you store online should be backed up regularly.
KISS – Keep It Seriously Simple. There is no need for an elaborate filing system. The most basic organization system is also the easiest to use, which means you'll follow through and use it! Go back to that list of accounts you made. Create a primary file for each of the main categories. For example a main category might be "insurance," then create a sub-folder for each. File documents by placing the most recent at the front of the file. At the end of the year, after tax time, file them away in a storage box and start fresh.
Finally, consider using a digital file system if you're short on space. There are scanning and filing programs that help you organize all of your documents in a safe and easy manner.
Tags: Banking Advice, managing finances