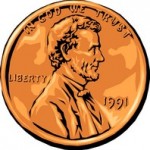 In these challenging economic times we're all looking to get the most out of our family budgets, and to stretch our dollars as far as they'll go. When we search for areas where we can cut back, our food budgets aren't always the first thing that comes to mind. But there are a number of easy steps that you can take to "pinch pennies" and get the most out of your spending on groceries. When it comes to saving money on groceries, there's a lot more that you can do than merely cut out coupons from your Sunday paper.
By using some of the tips in this article you'll save a noticeable amount on your weekly grocery bill. If you use them all, you can help your family's budget even more. So here is some budgeting advice to use to save money on your groceries:
Make a List and Stick to It. Avoid going to the grocery store without a written list of what you're there to buy. If you don't have a plan, then it's easy to fall prey to impulse shopping and add unnecessary items (cookies, chips, and sodas are common culprits) to your cart. An important way to make sure you stick to your list is never to go to the grocery store while you're hungry.
Use a Store Shopping Card. If you haven't done so already, sign up for your store's shopping card or loyalty card program. Doing so generally only takes a few minutes, and it makes it extremely easy to save more on your grocery bill. Just present your card when you're at the checkout and you'll automatically save.
Plan Your List with Store Ads. When you're preparing your shopping list, it's often a good idea to check your grocery store's newspaper flyers. This way you can plan your meals based on what meats, fruits, vegetables and other items are on sale that week. If you don't read the newspaper, don't worry – most chain grocery stores also publish these flyers on their websites.
Compare "Per Unit" Prices. We all know that we should be comparing prices, to make sure that we don't pay too much when we have choices between brands. But we also need to compare the "per unit" prices – so that if there are two different package sizes of the same item, we can make sure we're getting the best deal. The price tags on the shelf will usually (in smaller print) give the "per ounce" price (or the "per unit" price if it's sandwich bags or something that isn't sold by weight or volume). This makes it easier to compare the price of two different-sized packages, so that you can see how much you'd save buy buying the larger package. Make sure you'll use everything you buy, though – if you end up throwing away half of the larger package because it goes bad, then you're probably not saving!
Don't Forget about Coupons. Of course, there's always that old money-saving standby – coupons. Many magazines, and probably your local newspaper, still publish them. Chain grocery stores and food companies also let you print out coupons from their websites. And don't forget that many stores still have days where they double the value of the coupons you use.
In addition to the above tips also be sure to do a search on "grocery savings" where you can also find some coupons to save more money.
Tags: Banking Advice, budgeting advice, saving money