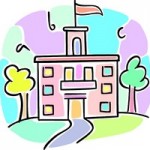 Many families have done a good job at planning for their child's college education, but the recent credit crunch and investment downturn will likely affect even the best plans. Also, if you were depending on financial aid or loans, that also is strewn with potential land mines.
Here are three things you need to consider over the near-term:
1) Financial aid shortfalls: As we all know the cost of college has continued to increase, and colleges have not been able to offer enough funding through the variety of aid programs that include: Perkins, Stafford and Plus federal education loans, and private student loans through banks. This is all due to the current credit crunch.
Be careful – many get in trouble with debt because they are unaware that many for-profit companies advertising access to federal loans get their financing from private sources that cost the borrower far more than actual federal loans would. The ability to plan for college well in advance and work with an expert to sift through proper loan alternatives can make the difference between an affordable debt load when a student graduates and potential bankruptcy.
2) Establish a budget for basic college expenses: Until the student gets to school it will be difficult to know what actual expenses will be, but it won't hurt to set a tentative budget that involves taking full account of the student's savings, the parents' (and possibly the grandparents') contribution to everyday expenses and any planned income from work-study or other sources. Go here for a template of a budget specifically designed for college students.
3) Getting daily finances in order: The time to start managing credit cards and banking accounts isn't freshman year it should start before your child goes to college. While a teenager won't build a credit history as an authorized user on a parent's card, it's good to get a little practice using it under a parent's watchful eye. Many credit card issuers also have specially designed cards with limited credit lines and relaxed approval for college students. See my article on Helping Your Teen Manage Money for more tips on this,
Tags: Banking Advice, college advice, college loan, credit card advice