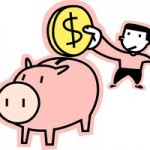 Although money may not always be in abundance for activities for the entire family, this doesn't mean your family needs to miss out on some well-needed time together. Enjoying each others company is an important aspect of everyone's life. There are many different educational, economical and fun ways your family can have fun together.
We've come up with some ideas as to how you can still engage in some family-oriented activities for fun family activities, making memories together during these times where money isn't always readily available for spending.
1. Rent a movie. Instead of taking the whole family to the movie theater, rent a movie instead. You will not only save money on admission tickets to the movie, but you are free to choose different, healthier snacks to make as a family instead of buying concession stand junk food to munch on during the movie.
2. Make pizza. Instead of ordering in pizza for your family, make an afternoon of teaching your children how to make their own. Not only are you able to choose healthier products such as whole wheat flour for your crust, your children can have some fun experimenting with different toppings on their own personal sized pizzas. Keep in mind that you can make dessert pizzas as well. Instead of regular toppings, cover the dough with apple rings and cinnamon sugar made with low-calorie sweetener. Once it's cooked, simply drizzle a bit of your favorite icing for a yummy homemade treat.
3. Donate unnecessary items. Generosity is a virtue you may want to instill in your children at a young age. Plan a weekend to have everyone in the family go through their toys, books and clothing to see if there may be some items which can be donated to a community outreach program. Different charities are always looking for new or gently used items. This project will not only help get your house organized, but will be a fantastic lesson in giving for your children.
4. Learn a handicraft together. One particular idea that comes to mind is knitting. Hospitals and seniors residences are always in search of knitted or crocheted blankets or hats for newborn babies. Once you learn how to make these items, make a permanent date on your calendar to drop off a new batch of these high-demand articles on a regular basis.
5. Check your community calendar. Many cities and towns publish a seasonal calendar with different upcoming events or activities. Browse through what is being offered, and choose one or two (or more) which your family would enjoy participating in. Many of these events will turn into holiday rituals or seasonal traditions your children will grow up looking forward too.
Spending quality time with your family certainly doesn't have to cost a lot of money. With these few hints added to a list of your own, you are sure to find enough activities to keep everyone happy during those family moments where some of the best memories are made.
Tags: Banking Advice, save money, saving advice