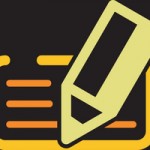 Online banking has made our lives much easier. We can check our balances, pay bills and make deposits from home, work or anywhere else there's a computer. Still, a majority of consumers prefer to work with a bank that has a branch in their area in case the need arises to do some of their banking in person.
But with advances such as direct deposit and easy transfers, online-only banks are growing in popularity. Their fees are often lower, and their interest rates more favorable than banks that have multiple physical locations. When it comes to checking accounts, online banking has become a very attractive option.
You might think it would be difficult to manage a checking account without a branch to work with, but it's actually pretty easy. Here is some advice on what to look for.
Look for an account that caters to the way you do your banking. If you don't keep a lot of money in your checking account, there are plenty of free and low-cost options available. If you keep lots of money in checking at all times, an interest-bearing account will put your money to work for you. You'll likely find lots more options with online banks than you have locally, so keep looking until you find exactly what you want.
Pay attention to policies on ATM use. Most banks with physical locations charge a fee if you use an out-of-network ATM, and people often assume that online banks do so as well. But some online banks have agreements with machine owners to eliminate fees, and others will reimburse all or part of the fees paid.
Find out how deposits work. Direct deposit is usually easy to sign up for. If you get a paper check, some online banks allow you to make deposits through certain ATM networks. Some now allow you to scan in a check and transmit it to the bank to be deposited to your account. Others have partnerships with brick and mortar businesses that allow you to deposit the check there.
Look into interbank transfers. If you have an account with a local bank, you'll want to be able to easily transfer funds between that account and your online checking account. Most online banks make it easy to do so, but if it's something you plan to do, it's best to make sure before you open your account.
Understand your customer service options. Some online banks only offer support via email or live chat, while others have a toll-free number you can call if you need assistance. But remember that some online banks may charge a fee for phone support since it increases overhead costs.
If you find that you rarely visit your bank in person, an online checking account may be a viable option. Their online banking interfaces are easy to use yet fully featured, and these accounts offer certain perks that you won't find at a traditional bank. For most people, the time and money saved make online checking a sound choice.
Tags: Banking Advice, Checking, Online Banking, saving money