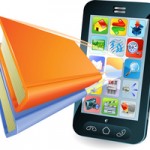 It seems like virtually everyone has a mobile device these days. We use our phones to communicate with our family, friends and business colleagues, of course, but many of us also use them for entertainment and other purposes.
With the increasing popularity of smartphones, what was once just a method to talk (or text) with someone has now become a computer that we have with us practically at all times. Given the convenience that it provides, you can harness the power of your cell phone to help you manage your personal and professional budgets.
Here is some banking advice on how to get started.
Record and Track Your Spending. At the simplest level, you can use your cell phone to record and track your spending. For many people, this is the biggest gap in the budgeting process – they simply don't have an accurate picture of what they spend their money on, and how much they spend. Enter a note into your smartphone app of choice each time you make a purchase so that you can analyze your spending habits at the end of the month.
Bank Smart Phone Apps. Most large national banks, as well as many local banks and credit unions, have released smartphone apps that let you conduct a full host of mobile banking activities through your phone. With one of these apps installed, you can schedule bill payments, check whether certain payments have been cleared, and have instant access to your account balances.
Spending Apps. While they aren't yet in widespread use, spending apps such as Google Wallet allow you to make purchases from local merchants using your phone as a payment mechanism. This can help you by providing a more complete "paper trail" of your spending habits so that you can verify you're sticking to your budget.
Other Phones Can Still Help. Up to now we've been focusing on smartphones. But even if you only have a basic cell phone, you can still use it as a helpful budget tool. Anytime you spend cash and either don't receive a receipt or are worried that you'll lose track of the purchase for budget purposes, you can send yourself a quick voicemail with the details. Alternatively, if your basic phone has a camera, you can take a quick picture of the receipt or the checkout screen so that you can incorporate that information back into your budget later.
Schedule Reminders. With practically any phone you can schedule reminders or take quick notes that relate to your budget priorities. Sometimes having the ability to receive these reminders on the go can make it much easier to stay on budget.
Small Business Budgeting. If you're self-employed or run your own business, you can use all of the above techniques to manage your professional budget as well.
Finally, don't overlook the fact that your cell phone itself may be causing you budget problems. Periodically review your monthly cell phone bill to make sure you're not paying for unnecessary or underutilized services or features.
Tags: Banking Advice, Budgeting, mobile banking