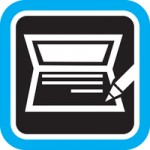 For many of us, the basic checking account is the backbone of our personal financial system. We generally deposit our paychecks into our checking accounts, pay our bills from the checking account and use our checking accounts as a short term (and sometimes not so short term) place to safely store our money.
Getting the most of your checking account can help you avoid unnecessary fees, unexpected expenses and help you manage your daily finances better.
Making the best of your checking account also means you'll have a better grasp of your finances and will be able to respond quickly and effectively if any financial emergencies arise.
Here is some advice for getting the most out of your checking account.
Sign Up for Online Banking. Having online banking set up for your account allows you to check your banking balance in real time. Instead of working with your balance from your last statement, and trying to keep track of your current month's transactions, you'll be able to make informed decisions from your actual current balance simply by checking online. With online banking you'll also be able to transfer funds between accounts online. For example, if your checking account is running low on funds, you can electronically transfer a little bit of money from your savings account.
Setup Overdraft Protection. If you already have a line of credit or a savings account at the same bank as your checking account, make sure you link it to your checking account for overdraft protection. Overdraft protection basically tells your bank that should you overdraw your account, the bank should deduct the shortfall amount from your credit card or savings account. This can help you avoid some very large fees in the event you overdraw your account.
Review Monthly Statements Carefully. Every month, go over your monthly statements carefully to make sure there are no unexpected charges. If you find a bank fee that you didn't expect, call up your bank or visit your local branch right away. Although the fee might be small, if you don't know what it is it can add up pretty quickly. A $5 fee every month is $60 a year in unexpected expenses. The faster you begin the dispute process, the more likely you are to get your money back. Disputing a debit charge is more of a lengthy process than disputing a credit charge, so get that process rolling right away.
Make Withdrawals from Your Bank's Network of ATMs. There's no reason to get charged an ATM fee unless you have to. By making withdrawals from your own bank's ATMs, you can avoid getting charged by other banks to use their ATMs. Generally speaking, it's better to take out a little more money when you're near your own bank's ATMs than take out less and have to use other bank ATMs when you're low on cash. Also be aware that many online-only banks offer ATM rebates from any ATM you use.
Frequent One Branch or Bank. Get to know your bank tellers and bankers. The more you build a relationship with your bankers, the higher the likelihood of qualifying for other services. If you wanted to get a better interest rate on a car loan than the dealership is offering you, for example, having a great relationship with your banker can really help.
Make the best of your checking account by following the advice outlined in this article. They'll help you save time, save money and even save you some headaches if an issue does arise.
Tags: ATM, Banking Advice, Checking, checking account, Online Banking