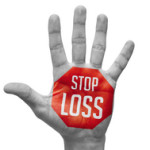 In recent years it's become difficult to earn very much money on your savings and checking accounts. In fact, even in the highly competitive marketplace to provide banking services, it can seem like banks are willing to compete with one another on virtually every aspect besides interest rates.
But not making very much interest is only part of the story. What can make things worse is to have to pay fees on your account. Sometimes these fees may be due to a mistake you've made (such as allowing your account to become overdrawn). Sometimes these fees are imposed by the bank simply as account maintenance fees. Here is advice for getting your bank to waive those fees.
Ask Them to Waive the Fee. The best solution to this issue may be the easiest. Simply call your bank and ask for them to waive the fee. Or, better yet, visit the bank in person and ask to speak to an account representative. Simply taking this extra step can sometimes make the difference in being able to get a waiver of the fee.
Part of this discussion will hinge on whether you're asking your bank to waive a one-time late fee or single transaction fee, or whether you're looking to not have to pay a monthly or periodic account maintenance fee. Your bank will almost certainly be more likely to waive a one-time charge.
Ask For Your Account to be "Grandfathered". If you're looking for relief from ongoing account fees because of a change in the terms applicable to your account, then ask whether you can have your account terms "grandfathered" – which means that the prior terms will continue to apply, even though new accounts of the same type would be subject to the less favorable terms.
Switch to a New Account. If your bank isn't able to waive the account fees at issue, then ask whether they have a different account type that can provide you with the services and features you're looking for, but on a better fee schedule.
For example, maybe you opened a free checking account a number of years ago with a relatively low balance requirement, and now your bank is changing the fees applicable to those accounts. But now your account balance may be much higher, so you'd be eligible for a higher level of account (with a higher minimum balance requirement) that gets you the terms you're looking for.
Switch to a New Bank or Credit Union. If you aren't able to get your bank to waive your account fees, and they don't offer you a viable alternative, then be prepared to take your business to a new bank or credit union. Be sure to also evaluate an online bank may be right for you. This is usually the option of last resort, but if you're paying more than necessary in fees on your existing account, then it may be worth your time to make the switch.
Be sure to monitor your account statements each and every month to know when banks are imposing fees on your account.
Tags: Banking Advice, banking fees, checking fees