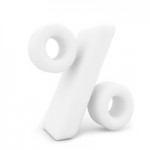 The first financial service that most people have direct experience with is a savings account. Perhaps you had your own savings account before you were old enough to understand what it was.
Even today, in our complex financial world, savings accounts can still serve a vital role in many individuals' financial planning. Savings accounts are where we store money for significant purchases and investments (such as a down payment for a home), college expenses for our children, or simply as our emergency or rainy day fund. And unlike our mutual funds, stocks, homes or other investments, with savings accounts we can rely on the almost absolute safety of our money.
It seems like there are more savings account options today than ever before. Here is some advice on how to find the best savings account for your financial situation.
Compare Several Banks. Given the length of time most people tend to have their savings accounts open (and the amount of money that can eventually be in the account), you should consider setting up a savings account to be a significant financial decision, even if your initial deposit is relatively small. As with any major financial decision, you should be prepared to comparison shop, and look at both large and small banks, as well as any local credit unions and established online banks.
Look Beyond the "Teaser" Rates. Some banks will advertise a "teaser" interest rate that will only last for a few months. After that short period of time the rate will return to the bank's standard level (and sometimes those standard rates may be lower than average). When you're shopping for savings accounts, try and find a bank that has a history of having above average interest rates.
Look for Tiered Interest Rates. Ask if the banks you're considering offer a system of tiered interest rates for savings account balances. Some banks offer higher interest rates on savings accounts when the balance goes above certain levels.
Consider Customer Service. When you visit a bank, pay attention to the length of the line to see a teller. In fact, check to see that the bank you're considering offers adequate teller service at all – many banks have reduced this traditional service in recent years. Verify that the banking hours are compatible with your schedule, or at least that there are bank ATMs in convenient locations. Does the bank offer Saturday hours? What about 24 hour telephone support?
Consider Ancillary Services. Think about the other banking services you might want to use in the future, and ask each prospective bank about those services. For example, if you use a financial service like Quicken or Mint.com, then ask whether your bank offers the ability to electronically synchronize your account records with that service.
Only Work With FDIC Insured Banks. Make sure that whatever bank you choose is FDIC insured. This government sponsored insurance program protects your account up to $250,000.
With a little bit of effort, and by asking a few questions, you should be able to find the bank or institution that offers you the best savings account for your needs, keeping in mind the particular account features that you value most.
Tags: Banking Advice, online savings, Savings, savings account