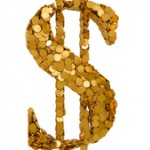 Just a few years ago, it was relatively easy to find a five-year CD that would pay a healthy 4 to 5% interest rate. The savings landscape is much different today, as those long-term CDs are now likely to have interest rates around 2%, and even a one year CD is not likely to break the 1% interest rate level.
Even with these lower rates, there are many people who still want the security of insured CDs for their savings. This particularly true for individuals who want to reduce their exposure to the sometimes violent swings that we've seen in the stock market recently. For those people, what's the best way to find the highest yielding CDs?
Here is some banking and savings advice to help you find higher yielding CDs.
Go Online. Many banks accept CD deposits from savers anywhere in the country. Assuming you are considering federally insured CDs only (which you should be), then it doesn't much matter whether your CD is on deposit at a bank down the street or across the country. You can find a number of different options going online and doing a simple search for high yield CDs. Once you find an institution that offers insured CDs, the process for opening the account is simple. You deposit your funds by check or electronic transfer, and when your CD matures you can receive your funds the same way. Be sure to also do a search at bankrate.com to see which banks are offering the highest yields.
Check Your Bank. Depending on the relationship you have with your bank, it might be worth making a direct inquiry as to the best CD rates they can give you. Even if your bank posts CD rates on its website, you should still ask to speak with someone at the bank to see if they can do any better. The more business you do with your bank (such as your home mortgage, auto loan and other accounts), they more likely they will be to provide you with more favorable rates in order to increase their business with you. For example, you can ask to open a one-year term CD but receive the prevailing rate that they pay on two or three year CDs.
Check Your Local Credit Union. It's also worth investigating any credit unions that are in the city or county in which you live. You must be a member of a credit union in order to do your banking at it, but nearly everyone qualifies for membership in at least one local credit union. Because a credit union is a not for profit organization that exists to serve its members, it can sometimes offer CD rates higher than traditional banks.
Check with your broker. If you invest through a brokerage firm, even if it's an online discount broker, you should inquire as to the CD offerings that they have available. Some brokers have access to CDs from various banks around the country that might not otherwise make their CD products so easily accessible to non-local savers.
Before you deposit your money into any CD, particularly those with longer terms, don't forget to review the fees that may apply to early withdrawal. The best rates are available for the longest term CDs, so you need to balance your desire for a higher interest rate with the amount of interest you'd have to forfeit if you need earlier access to your money.
Tags: Banking Advice, CD, saving money