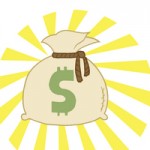 We've all read about the changes to the financial industry over the past few years. Perhaps we've even experienced some of these changes ourselves firsthand in the form of increased fees for common banking services, as well as new fees for common products. New and increased bank fees seem to be proliferating across just about every type of product.
Even products that were commonly available for no charge just a few years ago are becoming harder to find these days without fees. Even the free checking account, which used to be a standard offering at nearly every bank, seems to be disappearing.
Here's some information and banking advice to help you find a personal checking account that's truly free.
Check With Your Existing Bank. Many banks still offer free checking accounts, but perhaps with a minimum balance requirement that's higher than in years past. Check first with your bank to see if your likely balance level meets whatever's required to get a no fee account. Even if your bank doesn't have a free checking account option that fits within your minimum balance levels, you might be able to open a free account with a lower than normal balance if you do other business with the bank. If you have a home mortgage, auto loan or business accounts with your bank, then ask if they'll allow you to open a free checking account with a lower minimum balance.
Get a Higher Amount to Deposit. If you've found a free checking option but don't quite have enough money in order to qualify for the account, consider saving up additional funds for a month or two, or even if you have to shift funds from your savings account into checking in order to qualify. You'll give up a bit of interest earning capacity by taking money out of your savings account, but you might end up saving even more in reduced checking account maintenance fees.
Check With Your Local Credit Union. Because credit unions are required to operate as non-profit entities for the benefit of their members, they aren't focused with maximizing the fee amounts that they can generate. Credit unions might not run as many "special deals" designed to bring in new customers as banks do, but they often have free checking options available to their members.
Online Checking. If you're comfortable not having a physical bank location, check the products that are available from the various online-only banks that operate. Because online only banks don't have to devote resources to physical branches and locations, or to maintaining vast networks of ATMs, they're usually able to offer checking accounts and other banking products at low or no fees.
With a bit of effort, and a willingness to commit a little more money to your account, there's a good chance you'll be able to find a truly free checking account. If not, then at least make sure you're minimizing what you pay each month in fees.
Tags: Banking Advice, checking account, free checking