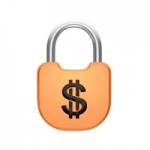 We can count on a certain degree of assistance from our banks and brokerages to help us keep our finances secure. Long gone are the days when we could simply access our accounts online by logging in with our account numbers and a simple five or six digit password, as more of these institutions are now demanding multi-factor logins, and that we change our passwords at least every 90 days.
We can also protect our finances by creating a few positive banking habits. It might seem like a lot of work to implement some of them, but doing so will ultimately pay big dividends with respect to your personal financial security.
Here is some banking advice on how to create habits that support your financial security.
Keep Your Information Secure. Financial security matters on a number of different levels. Physical security means being careful with your cash and credit cards, and making sure that you know where they're located at all times. Informational security is important, too. Maintaining good information security means developing the habit of keeping all the information about your financial accounts secure. This means not writing down your account numbers, usernames, passwords, password recovery hints and any other information relating to your account, as well as choosing passwords and hints that are unique to each account and difficult for a third party to guess.
Regularly Check Your Account Activity. While your bank or credit card company might notify you if they believe there's been unauthorized activity in your account, it's better to develop the habit of proactively checking your account on a regular basis so that you know for sure that there are no problems.
Set Up Account Notifications. You can aid yourself in monitoring your accounts by setting up notifications for every one of your accounts. These notifications can sent you an email or SMS text message whenever there's a deposit or withdrawal from your account, or whenever your account drops below a certain balance.
Pay Attention to All Account Fees. The surest way to avoid getting hit with too many bank fees is to develop the habit of reviewing your account statement each month. If there are any fees that you don't understand, or that have been charged in error, be sure to contact your bank and dispute them immediately.
Learn About Your ATM Fees. Except in true emergencies, there's very little reason for you to ever pay a fee just for the privilege of using an ATM. Get into the practice of only using ATMs from your bank and any no-fee affiliated ATM networks.
Regular Savings. The strongest foundation for any savings program – whether it's saving for retirement, saving for your child's college tuition, or even just saving up for a down payment for a new home or car – is contributing regularly. Developing this type of habit is perhaps the most important because it will benefit you in many different aspects of your overall financial plan.
When you create good banking habits for yourself, you'll be in a stronger position to meet your long term financial goals.
Tags: Banking Advice, checking account, checking fees, saving money