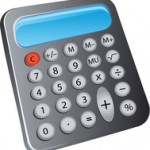 Setting up a savings account is an important step in securing your financial future. It allows your money to earn interest, yet allows you easy access to it in the event of an emergency. But most basic savings accounts offer low interest rates compared to those of CDs and other accounts that provide limited access to your money.
One way you can keep your money available while earning higher interest is by putting it into a money market account. Money market accounts let you withdraw your money when you need it, yet pay higher interest than your average savings account.
Here is some banking advice to consider when comparing money market accounts.
Minimum deposit. Most money market accounts require a minimum deposit when you open the account. If you have limited funds to work with, this will be the first thing you need to consider. Fortunately, if you look hard enough, you'll probably find several options that have a low (or no) minimum balance. However, if you have the means to make a high initial deposit, you may be rewarded with a higher interest rate.
Minimum balance. The minimum balance may be the same as the minimum deposit, but it is often lower. If your balance falls below the minimum, you may incur fees or receive a lower interest rate. Look for an account with a minimum balance that you'll have no trouble maintaining.
Interest rate. The higher the interest rate on a money market account, the quicker your savings will grow. So it's a no-brainer that you should look for a high rate of interest. But be careful – some banks offer a high initial interest rate to draw customers in, only to lower the rate after a few months. It's better to find an account that offers a good consistent rate.
Tiered interest. Some money market accounts offer higher interest rates for higher balances. This is good if you start out with a high balance or plan to keep your money in the account long enough to let your balance grow. If you're starting out with a lower balance, just make sure that you'll earn adequate interest while it's growing.
Account requirements. In addition to a minimum deposit and balance, some money market accounts come with other requirements. For example, you may have to have another type of account with the bank in order to open the money market account. Requirements vary considerably between banks and accounts, so make sure that you read the fine print.
Money market accounts are fairly simple to set up and use, but it's important to find one that's appropriate for your financial situation. Considering these features will help you maximize the return on your money while still having the option to use it if needed.
Tags: Banking Advice, money market account, saving advice