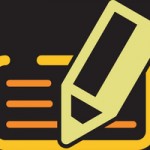 There is an ongoing debate as to when a teen should set up a checking account. Some experts state that checking accounts should begin at adolescence, while others say the last year of high school is more appropriate. Regardless of when you decide to assist your teen in opening a checking account, doing so is the first step on the road to financial responsibility. Here is some advice on how to get your teen started in banking responsibly.
If you have taught your child to learn how to balance a checkbook utilizing your own checkbook as a model, you have taught them well. There are several types of checking accounts for teens.
There is the regular checking account which gives your teen full control of the account, and there is another called a "joint" account wherein your name and the teen's name are listed on the account as well as the checks. You'll need to open a joint account of your child is under 18 in most states.
It's a good idea to have your child research several banks to see which offers the lowest cost checking account. Many banks also offer special checking accounts with very low fees for college students. Then assist them with opening the checking account at the preferred bank. Also available for the teen offered by most banks is a debit card. This enables them to use the local ATM in case they need cash for any emergency. Be sure to also ensure your teen signs up for online banking so they can review their account regularly.
A checking account is a great way for teens to understand the value of saving and the consequences of overspending. If they write a check and do not have sufficient funds, a valuable lesson will be learned. They will begin to become financially responsible for their own debts while, at the same time, understand how the banking system operates and their role in it.
They will have to balance their own checkbook, ensure that enough money is in the account before they write checks, and learn how the process of writing checks works. They will also learn how long it takes for a check to processed, how to deposit money into their account as well as access their account online, if appropriate.
Responsibility for their financial needs will be a lesson well learned. After they graduate high school and go on to college, they will have more expenses that will require payments made by check. Managing their checkbook will become more important as time goes on and assisting them with any problems that may arise will be helpful to them.
The responsibility of keeping the checkbook balanced, listing each check written and deposits made, ensuring that there are sufficient funds to cover checks, and paying their bills will become part of their daily life. Opening a checking account early, even if the opening balance is only $50.00, will be a wonderful learning tool for young teens.
Tags: Banking Advice, checking account, teen checking, teenager checking