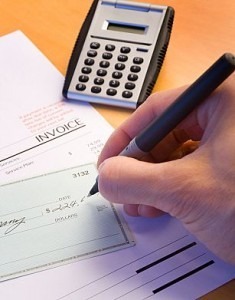 If you have a checking account wherein you can write as many checks per month as you like, there are no fees associated with writing the checks, you receive interest, and there is no minimum required to open an account – this is the best free checking account you can have, right?
The only downside to a free checking account is that if a check bounces, you have to pay the fee. You may be able to avail yourself of such an account at your local Savings and Loan or at a commercial bank.
These days, most commercial banks offer incentives to attract you as a customer. The only problem is that the bells and whistles cease after a short period of time. For some commercial banks, a checking account requires a minimum balance and limits the number of checks you can write each month.
In addition, if you are seeking a higher interest paid on the money in your account, it may require a larger opening balance. Moreover, the fees incurred may range from $10.00 or higher if you fall below the required balance.
If you bank online, you may enjoy further savings on your checking account fees. Conversely, for seniors there are checking account deals that offer free checks as well as lower interest rate credit cards.
There is another type of checking account for low-income individuals that offers a maximum of $6.00 in monthly fees and may not require a minimum balance. It does, however, limit the amount of checks that can be written each month.
Finding free checking account services is easy, as long as the requirements meet your needs. Does the bank have hours conducive to your schedule? Does it offer free monthly statements mailed to your home? Can you access your account online? Are there any hidden fees associated with the account? Can you order new checks directly through the bank?
When choosing a checking account, you may have to compromise before deciding if it's right for you. For example, you can have a checking account at a local Savings and Loan. While you may not be able to access the account online, you can certainly have credit card bills, loans, car payments, insurance, and other debts paid through the bank by applying for each of these services with the appropriate companies.
Depending upon your needs, there are several types of checking accounts available. While some things in life are never free, you can be assured that there are free checking accounts offered. You just have to research the major banks as well as Savings and Loan institutions to find the right one for you.
Tags: Checking, checking account, free checking