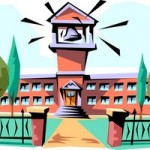 Okay, your child has been accepted into several colleges and has likely made a decision by this point on what college they will attend – so what next? You now need to help your child learn about how to manage a banking account as well as credit cards. That means both parents and students need to approach the college financial scene with unprecedented caution. Here are several things you should focus on as soon as possible:
Start managing credit and debit cards before school starts: The time to start managing credit and bank accounts isn't freshman year. While a teenager won't build a credit history as an authorized user on a parent's card, it's good to get a little practice using it under a parent's watchful eye. When a child goes on to college, the challenge will be looking for the best credit card offer amongst many and managing that credit responsibly.
Setting a budget as early as possible for basic expenses: Until the student gets to school it will be tough to tell what actual expenses will be, but it won't hurt to set a tentative budget that involves taking full account of the student's savings, the parents' (and possibly the grandparents') contribution to everyday expenses and any planned income from work-study or other sources. Go here
for a template of a budget written specifically for college students.
Tags: Banking Advice, college, college advice