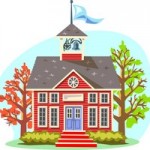 If you have children, you probably want them to go to college one day so that they can get a good education and prepare for the profession of their choice. But college isn't cheap, so unless you're independently wealthy you can't count on having the money sitting around to send them to college when the time comes. What's a good parent to do?
Ask a financial advisor if you can afford to save to college, and he will probably tell you that you can't afford not to. But if you're scraping just to get by, it's not necessarily that cut and dried.
Here's some advice and information about what you need to know to decide for yourself whether and how much to save for your children's education.
There's no shame in starting off small. In most budgets, there's room to put away at least a little money for college savings. Even if it's just a few dollars a week, it's better than nothing. If you're facing the decision of whether to save for retirement or education, put the money in a Roth IRA. That way you can use it for college if needed, and if not you can keep it for retirement.
You don't have to do it all by yourself. If you open a 529 plan for your child, you can enlist the help of grandparents and other family members to help save for college. It's a good idea to make a monthly contribution, but it's not required. And when it comes time to apply for financial aid, the funds in the plan are counted as assets of the parent, not the child, so it doesn't have a major impact on the potential for receiving grants.
You can get help from the government. Low-income families often qualify for government aid that will help pay for their children's college education. This aid is given in the forms of grants, work study and loans. Grants do not have to be repaid. Work study offers a guaranteed part-time job to help students earn money for school. Student loans must be repaid, but the interest rate is lower than that of most other loans. These programs usually cover the entire cost of college for those with exceptional financial need, so if you really can't afford to save for your child's education, there's still hope.
Scholarships are available, but don't count on them. There are billions of dollars of scholarship money available each year, and not all of them require perfect grades or athletic ability. If you look hard enough and apply for everything your child is eligible for when the time comes, chances are good that you'll get some scholarship funds. But most scholarships do not cover the entire cost of college, so the chances of getting a free ride are slim.
It's never too early to start thinking about (and saving for) your child's college education. But if you absolutely can't make room in the budget, there are other options. Instead of trying to save money you don't have, concentrate on paying down debt and putting yourself in a better financial position. Then you can start contributing more money to the college fund.
Tags: Banking Advice, college savings, saving money