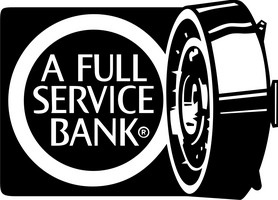 When we talk about whether it's better to have your account at a "big" bank or a "small" bank, chances are we're really talking about the level of personal service we receive. It's important to get beyond the assumptions you might have about each type of institution and look to see what they can offer you.
There are a number of questions you can ask in order to focus your inquiry. Some of these questions apply to the bank itself, and others relate to the types of business and activity you're likely to conduct with the bank. Here is some advice you should consider when comparing big to small banks.
How much do the banks charge in fees and pay in interest? This should be the starting point of your comparison. Larger banks might be able to pay better interest rates and charge lower fees because they can leverage their size to their advantage. But smaller banks (and credit unions) might be able to keep their costs low by focusing on exactly what their local customers need, and not worry about providing the same offerings as other branches. Research what the banks in your area provide.
What are the hours of the bank? A larger bank will almost certainly have a larger staff, and will probably have longer hours of operation. A smaller bank won't be able to employ as many people, so their operating hours will likely be much shorter. In addition, bigger banks, with their larger staffs, are more likely to stick to their posted schedules, and less likely to close their doors if one or two of their employees calls in sick. A smaller bank simply won't have the ability to stay open if a few key employees are unable to come into work.
Do you foresee the need to apply for a home or business loan? Some would prefer the loan application process at a small bank, where you might already have a personal relationship with the loan officer, and where you feel that your application will be given a higher level of personal attention. Chances are that at a big bank you'll be speaking with a loan officer you don't know. The process may be timely and efficient, but some people prefer a process that has a more personal touch.
Is there a 24 hour, 7 days a week customer service telephone number you can call and speak to someone if your card is lost or stolen? If you discover on a Friday evening that your debit card was stolen, you don't want to have to wait until Monday morning before you cancel it. A large national bank will almost certainly have this level of support.
If there's a trade-off to be made between a more personal level of service on the one hand, and lower fees and higher interest rates on the other, be honest with yourself about how much you're willing to pay for the more personal service. It would be nice to always have friendlier bank tellers and better service, but if it costs you hundreds of dollars a year in lower interest income and higher fees, then you'll have to decide whether that's a good value for you.
Tags: Banking Advice, big banks, compare banks, small banks