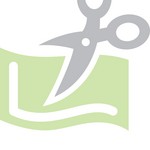 One way to maximize your savings returns is to make sure that you aren't paying too many fees or charges in connection with your account.  There are obvious fees to be on the lookout for, of course, like the fees that you can be charged if you fail to maintain your account above a certain balance level.  Chances are you're already on the lookout for these types of charges, and are doing your best to avoid them.  (If not, then consider moving to a bank or credit union that does not charge you for an account with balance levels that you tend to have.)
You're probably also doing what you can to avoid bouncing checks.  The fee for a single "insufficient funds" check can be $30 or more, so if you don't balance your checkbook on a regular basis, then consider starting this habit right away.
To get the most out of your savings efforts, there are some other – less obvious – fees to be aware of. Here is some advice on how to avoid these fees:
ATM Fees. These small fees can really add up.  Take a few minutes to learn which ATMs your bank allows you to use at no charge, especially those near your home and workplace, and wherever you tend to shop or need cash.  Don't use the ATMs that would charge you up to several dollars just to withdraw your money, unless you need the money for an emergency.
Fees for Checks. You might save yourself a bit of time by ordering replacement checks directly through your bank or credit union, but you can save money by getting them elsewhere.  All you need is your account number and ABA routing number (which are printed at the bottom of your checks) to order checks directly from a check printing company.  There are numerous options available – just do an online search to find a few companies to consider.
Paper Statements. Much like we use email to replace correspondence that we might have sent through regular mail in the past, many banks now offer electronic statements in addition to the traditional monthly or quarterly paper statements.  Some of these banks are trying to get people to go entirely to the paperless statements by charging customers a fee if they want to continue receiving paper statements.  Even though the charge to receive paper statements is generally small, consider what you would pay if you are charged this fee each month, over the course of the many years that you have an account with that particular institution.
Visiting a Teller Fee. In a further effort to get customers to conduct their banking activities online, some banks now charge a fee to visit a teller at an actual bank location.  If you prefer to use bank tellers over going online, then shop around for a bank or credit union that does not charge for this service.
Finally, although this is not necessarily a fee or charge, make sure you're maximizing any interest that you might be earning on your savings or checking accounts.  If you tend to keep a large balance in either of these types of accounts, you may be able to earn a better return at a different institution.
Tags: bank charges, bank fees, Banking Advice