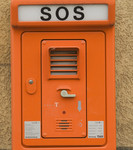 Regardless of your current financial situation, your income, or your overall debt burden, it's important that you're always working to build and maintain an appropriate emergency fund. The target amount you'll be looking to accumulate may vary, but the principles behind building your emergency fund will be the same.
This is why emergency funds are generally best placed in savings accounts rather than investment or brokerage accounts – you don't want to face the prospect of ever losing money. But when you begin looking at your various account options, you're likely to quickly find that you have an abundance of choices.
Here is some banking advice and tips for finding the right bank account for your emergency fund.
No Fees. Perhaps the most important single factor to look for when choosing a new bank account for your emergency fund is that you don't pay any fees for the account. All other factors being equal, it's almost always best to choose the account option that comes with lower fees. And if you have to compare potential accounts with different features, be sure to give significant weight to the differences in fees, especially in the current low interest rate environment.
Interest Rate. Similarly, if you have a choice between multiple accounts, then you may want to favor the one that pays the highest interest rate. However, because the purpose of your emergency fund is to have a readily available and secure source of funds to draw upon when necessary, earning the highest rate of return should be one of your primary goals. It's great if you can earn a little interest at the same time. But don't compromise on other aspects of the account in order to chase a high interest rate.
Convenience (But Not Too Much). In most cases, with the situations in which it becomes necessary to use your emergency fund, you'll need relatively quick access to it, though not necessarily immediate or instantaneous access. If it's too easy to withdraw money from your account, then it could be tempting to take that money and use it for non-emergency purposes.
If you choose to maintain your emergency fund at a local bank, make sure you understand the hours it's open, and any other access options you have. If you choose an online bank, make sure that you'll be able to access your funds quickly enough via online transfers or ATM's, should the need arise.
ATM or Checkbook Access. In this regard, you'll need to consider whether you'll need to have ATM or checkbook access to the account that holds your emergency funds. You may decide, for example, that being able to write checks in the event of an emergency is all that you need.
Setting up an emergency fund, and a separate bank account to hold that money, is an essential part of securing your financial health into the future.
Tags: Banking Advice, emergency fund, saving money