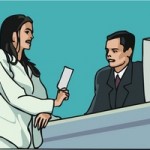 When it comes time to obtain financial services, most of us start comparing the offerings of various banks. But there's another option that many consumers are not aware of, or do not fully understand: credit unions. A credit union offers the same types of services as a bank, but instead of being owned by stockholders, it is member-owned.
Unlike banks, credit unions are not open to anyone who walks through the door. They have certain requirements for membership. Some are for employees of certain companies, while others serve residents and workers of a certain city or county. Some carefully restrict their membership, and others have broader criteria. But most people are eligible for membership in at least one credit union, and they often have multiple choices.
Credit unions offer a number of benefits that make them well worth considering. These include:
Credit unions are not-for-profit entities. They do not have to maximize profits for their shareholders, and they are exempt from most of the state and federal taxes that banks must pay. That means that they can offer substantially lower interest rates on loans and lower fees than banks. They can also afford to pay higher interest on savings accounts and investments, and frequently offer free or low-cost checking accounts.
Better Customer Service. Since credit unions serve a smaller customer base, their customer service tends to be better. Their employees get to know customers by name, and they're willing to go the extra mile to make sure they are happy.
Volunteer Board of Directors. Rather than a paid board of directors, a credit union has a volunteer board of directors that is elected from its membership by its members. This helps to ensure that the credit union keeps the members' best interests in mind.
Deposit Insurance. Just like banks, credit unions insure your deposits. Coverage is provided by the National Credit Union Administration (NCUA) and covers at least $250,000 per member.
While becoming a member of a credit union has many advantages, banks have some things going for them as well. Since they generally have more customers and more funds to work with, they usually offer a wider variety of services than credit unions. They also have the means to set up more locations and ATMs, and may offer more customer service options, such as 24-hour phone support and fully featured websites.
In general, credit unions offer more favorable interest rates and more personalized service. Banks offer more investment and account options and, in some cases, greater convenience. So which one should you go with? It depends on your individual needs. You may find that they are met by a bank or by a credit union, or you might decide to do different types of business with each one.
Tags: bank or credit union, Banking Advice, credit union