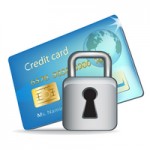 Banking accounts, and especially checking accounts, are the backbone of most people's finances. We usually deposit our paychecks into our checking accounts and then use that checking account to pay our bills, and to fund our savings and investment accounts.
But like other modern financial accounts, particularly in the age of the Internet, our checking accounts are vulnerable to attack from thieves and vandals. If someone has your checking account number, plus some other personal information about you, then they might be able to access not only the funds in your checking account, but potentially the funds in your other financial accounts as well.
Here are a few steps you can take to protect your checking account from unauthorized use, and to protect your other financial accounts as well.
Choose a Hard to Guess PIN. For many people, the most common way to access the cash in their checking accounts is through their ATM cards. But when you have an ATM card it means that if someone has your card and your PIN, they can withdraw money directly from your account at any ATM machine, without having to provide any additional identification. It's therefore important that you choose a PIN that isn't obvious or easy to guess. At a minimum, avoid using a PIN consisting of "1234", the first four digits of your street address or your birthday. Remember that if someone steals your wallet or purse and also gets your driver's license, they'll have your address and birthday, and are likely to guess those digits as a PIN.
Don't Include Your Social Security or Driver's License Numbers. It used to be fairly common practice to write your social security number or driver's license number on your check, sometimes even to have them pre-printed on checks. But this has fallen out of favor, and with good reason. When a criminal has your checking account number, as well as your Social Security or driver's license number, it will be significantly easier for them to access your checking account and any other of your personal records.
Review Your Statement Every Month. It's important to review your checking account statement each month to make sure that there is no unauthorized activity – whether you do it via a printed statement or an online statement. Sometimes, rather than try to withdraw a lot of money all at once, a criminal will instead look to keep their thefts small and ongoing over time. It's best to discover these activities as soon as possible.
Sign Up For Account Alerts. Some banks offer a service where they'll send you an alert each time your account is accessed. This service is almost always free. These alerts can be sent as an e-mail or text message, and will indicate the amount of each withdrawal or charge and the merchant. These alerts can help you identify when your account has been compromised.
Even if your bank has a policy of reimbursing your account for unauthorized activity, you'll want to do all you can to prevent the unauthorized access in the first place. Having to wait for the funds in your account to be replaced can be difficult when you have bills to pay, and can cause you unnecessary stress and worry. Protect your banking accounts to help keep your finances healthy.
Tags: banking account, Banking Advice, checking account