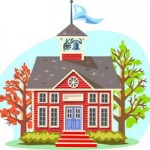 The college years are a time for learning – not only about your chosen discipline, but about life in general. They're the first time most of us are out on our own, so we're forced to learn in a hurry how things work in the real world. We have to start budgeting our time and our money, and make sure that all of our needs are taken care of since Mom and Dad are no longer close by to help us out.
One of the most important things that a college student can do before embarking on that educational journey is getting their financial affairs in order. The last thing a busy student needs is a bunch of unexpected fees and other unpleasant surprises from the bank.
Here is advice and things you need to consider when choosing financial service providers as a college student.
Does the bank you're considering offer any perks for college students? Most banks work hard to get the business of students, because they know they have high earning potential. If they get your business now and keep you happy, you'll be more likely to stay with them for years to come. Look for checking accounts with no minimum balance and special terms that could save you money on overdraft fees.
Is there an affiliated ATM machine in or near your school? ATM cards give you easy access to your money, but they can also cost you a lot of money in outside network ATM fees. Making sure you can withdraw money without paying fees could save you a lot of money over your college career.
Does the bank offer credit cards? A credit card is a good thing to have in case of emergency, but the interest can eat you alive if you're not careful. Some banks offer better rates to customers who already have other accounts with them. If you plan on getting a credit card anyway, it's a good idea to check with the bank where you have your checking or savings account first.
Is there a branch of the bank in your hometown? If you need money quickly and have to call on your parents, having a branch that's close to them will make it more convenient for them to get money to you. All they'll have to do is make a deposit in your name, and you'll have quick access to the funds. If doing business with a bank that has a branch in their area is not an option, consider getting a reloadable debit card that they can add funds to.
Seriously consider an online-only bank. An online-only bank offers many benefits including lower fees on checking and higher interest rates on savings. Importantly, many also offer ATM rebates so that you can use any ATM, and not have to worry about being hit with fees for ATM usage. These ATM fees can easily add up to a lot of charges, especially since students have a habit of only taking out small amounts of cash from ATMs.
Do they offer online banking? The ability to check your balance and make transfers online is a godsend for college students. Online bill pay can also come in handy.
When you're in college, you've got a lot on your plate. Keeping your banking as simple and worry-free as possible will allow you to concentrate on your studies and better enjoy your college years. Finding a good bank that offers everything you need in one place will keep things simple and allow you to build a relationship that will benefit you long after college is over.
Tags: Banking Advice, Checking, college checking, student banking