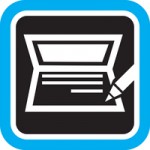 For decades the checking account has been the cornerstone of many personal financial plans. Many of us have our paychecks deposited directly into our checking accounts, and we use our accounts to pay our bills, move money into our savings accounts and fund our IRAs or other retirement plans.
In recent years, a new checking account option – online checking – has matured to the point where it can be a viable alternative to the traditional way of accessing our checking accounts. Online checking accounts are offered by most local banks, as well as by a number of online-only banks.
Here is some information and advice to consider about using an online checking account.
Higher Interest Rates. One unfortunate consequence of the lower interest rates we've seen over the past few years is interest rates on checking accounts falling to near (or in some cases reaching) zero percent. Online checking accounts offered by online only banks often pay interest rates significantly higher than those available for traditional checking accounts.
Online Bill Pay. Online bill pay services are one of the most powerful features of online checking accounts. After you login to your account, you can set up one-time or recurring payments that will be made directly from your account. Online bill pay can save you time because it allows you to pay all of your bills with just a few mouse clicks. In addition, because you can set up recurring payments (such as your mortgage or car loan or the cable bill) there is no risk of forgetting to send a check on time and damaging your credit rating.
Lower Expenses. If you choose to do your online banking with an online only bank, then you'll likely save on the low balance and activity fees that some traditional banks still charge. Even if you only use the online checking service of your local bank, doing so will still save you money because you won't need to buy printed checks as often, and using online bill pay features save you the cost of envelopes and postage.
Instant Access to Account Information. With an online checking account, you always have access to real-time balance and other information about your account. In order to find out whether a check has cleared your account, or a deposit has been credited, you simply login to your account from your computer or smartphone – any time day or night. When you know more about your financial situation, you can make sure you don't make any mistakes that lead to overdraft or other fees and penalties.
Greater Security. Using an online checking account can also help you to protect your financial health and identity. Rather than sending checks through the mail, you can make payments online. Since there's no way for anyone to intercept your letter and see your account number or home address printed on the check, your financial identity is better protected.
As with a traditional checking account, the most important step with online is to make sure you use your account properly, and to stay informed of your account balance and all account activities.
Tags: Banking Advice, Checking, Online Banking, saving money