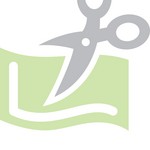 Banking fees may be looked at as a necessary evil. It's no fun having to pay for access to your own money, but the bank is providing a service and deserves to make a profit. But lately, fees have been getting higher and higher, and they can take a big bite out of your savings and checking accounts.
Nobody wants to pay out more than they have to in fees. If you're not careful, you could lose hundreds of dollars to your financial institution in a year's time.
Here is some banking advice on five common fees that banks impose and how to avoid them.
ATM Fees. These days, few of us regularly carry cash around. But sometimes you need cash to pay the kids' allowances, buy something at a small business that doesn't accept credit cards or pay a debt to a friend. ATMs give us quick access to our money, but if you use an out-of-network ATM, you could pay several dollars in fees, even if you're just withdrawing $20. Fortunately, avoiding ATM fees is simple. Either go to the bank to withdraw money, get cash back when you buy something at the store with your debit card, or use a machine that is owned by your bank.
Overdraft Fees. If you write a check or use your debit card for an amount higher than your checking account balance, you may be charged an overdraft fee up to the maximum amount allowed by state law. In most cases, fees run between $25 and $40. Recently a law was passed that requires banks to have permission from customers before allowing overdrafts to occur as a result of debit card purchases, so if you haven't given permission, the transaction will be denied and there will be no fee. If you want to make sure you're not charged overdraft fees for bounced checks, you can get an overdraft line of credit or allow overdrafts to be automatically withdrawn from your savings account.
Low Balance Fees. Most savings accounts and many checking accounts come with a minimum balance. If your balance falls below this amount, even briefly, you will be charged a monthly fee. The only way to avoid the low balance fee is to keep your balance above the required amount.
Credit Card Fees. You'd think with the high interest rates that credit card issuers charge, they wouldn't need to charge additional fees. But they do, particularly if you fail to make your payments on time. You can avoid late payment fees by having your payments automatically deducted from your checking account each month, or by sending your payment well in advance of the due date. Also, if you're shopping for a credit card, hold out for one that doesn't charge an annual fee. There are plenty out there.
Check Cashing Fees. Most banks charge fees when non-customers come in to cash a check. An increasing number charge these fees even if the check is drawn on the account of one of their customers. You can avoid this by only cashing checks at a branch of your own bank. If you don't have a bank account, get one. Free checking accounts still exist, so you won't have to expose yourself to more fees.
Unfortunately, bank fees will never disappear. But if you're careful, you can avoid many of them. Those listed here are some of the most common (and avoidable) fees, and with a little research and creativity you can ensure that you pay out only the bare minimum.
Tags: Banking Advice, checking account, checking fees, free checking